Cyprus Waterparks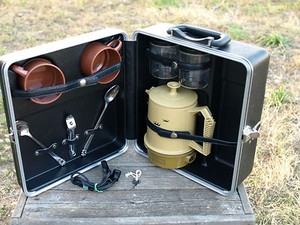 With ancient monuments, three championship golf courses, wonderful sandy beaches and more than 300 days of sunshine a year, what better place to visit than Cyprus. And when in Cyprus, why not have some family fun at one of the fantastic waterparks.
WaterWorld, Ayia Napa
This waterpark has received more than 20 awards. Based on ancient Greek mythology there are 18 attractions, including the Aeolos Whirlwind, Drop To Atlantis, The Fall of Icarus, The Quest of Heracles, Kamikaze Slides, Chariot Chase, Apollos Plunge, Phaethons Flume, Serpentine Slides, Minatours Labyrinth, Atlantis Activity Pool, Trojan Adventure, Pegasus Pool, Poseidons Wave Pool, Aphrodites Bath, Danaides Waterworks, River Odyssey and Zephyrs Breeze. There are plenty of places to eat here, including Dionysos Temple (self service restaurant), Homers Burger Palace (fast food restaurant), Sirens Fish & Chips, Minotaurs Pizza, Ice Cream Parlour and the Creperie.
Watermania Waterpark, Fasouri
In 2007 Watermania won the World Travel Awards for the best waterpark. The rides here are all arranged in age appropriate categories. Attractions include The Cross Over Pools, The Black Hole & Extreme Black Hole Slides, Black Cannons, Kamikazi Slide, Lazy River, Six Lane Mat Racer, Triple Tube Slide, Big Orange Wet Bubble, Wave Pool, Two Aqua Tube Slides,A� The Juice Factory Interactive Centre, Probowl, Body Slides, Swimming Pool, Kids Pool. Places to eat and drink include Canal Restaurant (groups only), Pirates Cove Restaurant, Grill & Pasta House, Wiki Wiki Cafe, Sorts Cafe/Bar, Mini Donut Kiosk, Ice Cream Kiosk and Makai Pool Bar (squeeze juice bar).
Paphos Aphrodite Waterpark, Paphos
There are three types of attractions here. Those for thrills, including Kamikazi, Five Lane Racer, Black Hole, Wild Water, Free Fall, Adventure, Fast River and Family Rafting. Those for fun, including Super Volcano, Wave Pool, Lazy River, Cross Over, Wet Bubble and Try Dive. Those for kids, including Kiddies Pool, Soak and Splash, Wet Bubble, Water Mushrooms, Spraying Elephant, Mini Volcano, Pirate Ship Slide, Slow Slide and Fast Slide. Eating options include the Kyrenia Restaurant, International Fast Food and three Refreshment Kiosks.
Don't forget there is lots, lots more to enjoy so why not book your last minute holidays and enjoy all that Cyprus has to offer.