Packing and Traveling Light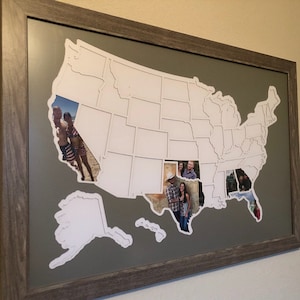 When packing for a trip, it's likely you would never consider bringing a bag of dirty clothes. But this is exactly what many travelers end up doing. All the extra clothes packed at the beginning of a trip soon turn into a heavy load of dirty laundry. One of the most important things you can do to ensure an enjoyable trip is to pack light, which can be an art unto itself.
But Is It Really That Important?
If you're still not convinced that packing light is the way to go, here are some more reasons to leave all that stuff at home.
Comfort
If your bag feels heavy when you first start out, by the time you end your trip it will be twice as bad. You'll be much more comfortable carrying a lighter bag, and if you pick up souvenirs on the road, they won't make your luggage unbearably heavy. Carrying a heavy bag of laundry and items you don't end up needing or using is more work than fun. And travel is supposed to be fun, right?
Convenience
With a heavy bag, you're dependent on taxis and porters, which can be a hassle, and more expensive. If your bag is light and easy to carry, you have the option of walking or taking buses.
Freedom
If you don't pack light, it's likely you'll be relieved to stay at the first hotel you see at your destination just so you don't have to carry your heavy bag another step. With a lighter bag, you'll have the freedom to search out a charming place to spend the night further from the train station, airport or bus stop. By packing less, you also have less to worry about if your bag gets lost or stolen.
Clothing
No matter how long your trip is, even if you're traveling for several months, you can get by with 1 week's worth of clothing.
Pack multi-purpose clothing that's easy to care for. For example, 1 shirt made from a high-performance wicking material can work for both your morning exercise routine and a night on the town. Plan on hand-washing clothing, so look for items that are made from quick-drying synthetic materials.
Save space by leaving duplicate shirts and pants at home. You can get by with 3 pairs of socks and underwear – 1 to wear, 1 that's being laundered and 1 for a backup.
The clothes you pack should be easy to mix and match. Choose neutral colors such as shades of black, navy and brown for maximum versatility.
Footwear
Try to limit yourself to 2 pairs of shoes.
Pack a sturdy pair of shoes for everyday use. They should be comfortable to walk in and casual enough for cities or restaurant dining.
Sandals are convenient for warm weather or dubious hotel showers
Bring a third pair of shoes only if you're planning on doing some serious hiking or trekking, or if you're a die-hard runner.
Personal-Care Items
Always pack small containers of personal-care items no matter how long your trip is. If you're traveling for several months, it still pays to save room with smaller bottles and replenish your supply on the road.
Try to leave appliances such as hair dryers, electric razors and irons at home. Going without can be easier than dealing with the hassles of electronic converters and adapters in foreign countries.
Packing Tips
When you're packing, consider putting things in the same place every time. This way you'll easily be able to find what you're looking for, and you'll notice if you've forgotten to pack something.
Fold clothes that wrinkle, such as shirts and pants, and place them in the middle of your bag.
Roll clothes that don't wrinkle, such as synthetic T-shirts or long underwear, and pack them tightly around the edges of your bag.
Stuff small items, including socks and underwear, in the remaining spaces. Don't forget to use spaces like the inside of your shoes.
For airline travel, place plastic bottles of items such as soap and shampoo in Ziploc baggies to prevent accidental spills caused by air pressure changes.