Gold Coast Theme Parks – White Water World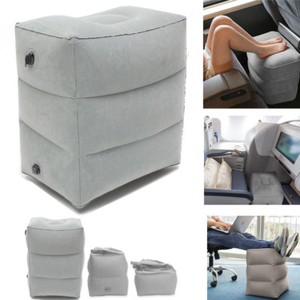 If you mention the words "Gold Coast" to anybody in Australia, what springs to mind would be "Gold Coast theme parks". The area actually has a lot more to offer besides this, but teenagers and children would probably be more interested in a Gold Coast theme park than anything else.
What makes White Water World unique from all of the Gold Coast theme parks is, well, lots of water, of course! White Water World offers a lot of activities for kids, but I have to admit, I also enjoy the rides as much as any kid would, except kids can patiently wait in lines for ages and can climb flights of stairs without getting out of breath.
If you plan on bringing one of your smaller children with you, White Water World offers two areas that are aimed to entertain youngsters. They have a large water play-gym, with an enormous pail that gets filled with water and then flips over every few minutes and soaks anybody who might be underneath it. They also have a shallow pool with water slides that smaller children can safely enjoy.
For your six to ten-year-old, there are several rides that can keep them entertained for hours, including The Little Rippers and The Temple of Huey. The only problem would be calming them down when they realize that they won't have time to ride ALL of the rides at this Gold Coast theme park in one day.
For thrill-seekers, you can ride The HydroCoaster, The Green Room, and the amusingly-named Wedgie. However, be sure you get a place in line early because the thrill rides get mobbed on hot days.
If you're taking a break from the rides (or the long lines), you can relax at the wave pool. It's a non-stressful place to hang out in, and your children will enjoy playing in the waves.
Just a helpful hint to people planning to go on holiday and visit Gold Coast theme parks: try visiting when the school holidays haven't yet started. Yes, the Gold Coast is especially beautiful in the summer, but there are perks to visiting during the off-peak season; shorter lines, and resort accommodation that is half the regular price. What's more, Gold Coast theme parks offer unbelievable price discounts. Another great thing about White Water World is that Dreamworld is situated right next to it. If you're in White Water World outside of the school holidays, they usually have great offers that can get you into both parks for less than you would normally pay to get into just one. If you have to visit during peak season, arrive early and fill up on food. You can't take any snacks or meals from outside White Water World into the park, and the food there can be expensive. This holds true for most other Gold Coast theme parks as well.
To sum it up, a visit to White Water World promises fun for everyone, but parents should be prepared, as this place will exhaust you. The stairs are particularly challenging, and you might find yourself passing out on your bed as soon as you get home. However, it's worth it, as there's nothing like a visit to a great Gold Coast theme park.